If your looking for free WordPress hosting to host a website on a budget then take a look at the list of free WordPress website hosting services we have put together for you which come with everything you need to host a website for 100% free. This is great for people who are just starting out with no or limited money to spend or for people who want to test out the features and functionality the services have to offer before making a decision to purchase a premium service to host a WordPress website.
Free WordPress Hosting Advantages & Disadvantages
WordPress is the most popular content management systems on the internet used by millions of people around the world to create websites. More and more companies have started to offer free WordPress hosting which includes the basic features you need to host and build a website. Some of the services listed at this page are better than others but at the end of the day you get what you pay for and if you're not paying anything for a service you can not complain about it but what you can do is make the most of it.
Advantages
It's 100% free with no banner advertisements.
Includes all the features you need to build a WordPress website.
 You will receive limited support for the service.
Great for anyone with no money who needs to build a website.
Good for people who want to get a feel for how the service works, you can use it a playground for using PHP, MYSQL, sub-domains and more.
Dis Advantages
The service will have limitations in terms of the server resources you can use including CPU, memory, disk space, bandwidth and more.
The support you will receive is limited, the bottom line is paying customers will come first.
Some of the technical features may not be enabled on the free server so your WordPress website may not work as you expect it to.
Your website will be hosted with thousands of other free websites on the same server.
If your server goes down you have to wait for the hosting to bring it back up.
If you have a technical issue with the WordPress or if it gets hacked you better make sure you have good backups to restore from.
The bottom line is the service is free and is provided as-is. It's great for people starting out with the plan to upgrade to the premium plan in future or for people who just want to test out the features the hosting service has to offer but this is not a long term solution which you can depend on.
000webhost

000webhost offers a completely free hosting service for WordPress which is a great option for anyone getting started. The service includes all the key features you need to get your WordPress website online, however, there are some limitations which you can easily overcome by upgrading to the paid service.
Features
Free MYSQL database
Support for the latest version of PHP
Free Cloudflare protection
Infinity Free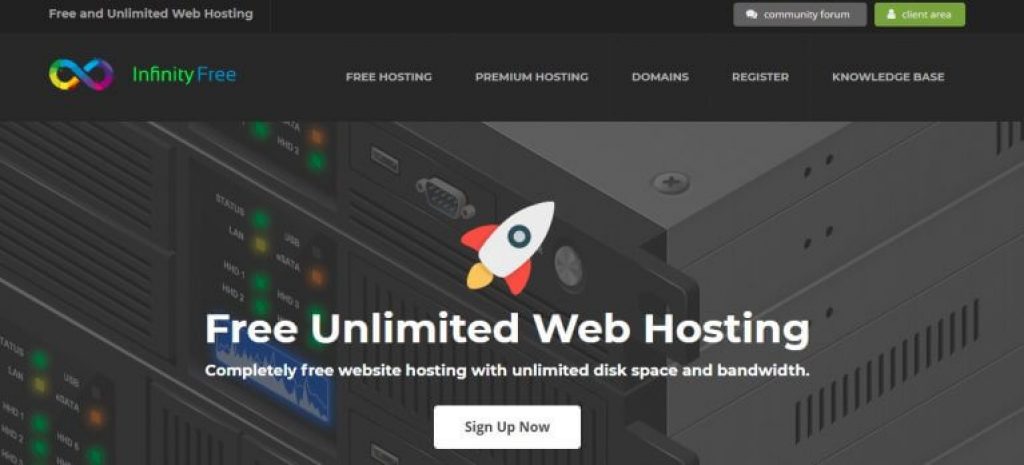 Infinity free offers high-quality free WordPress hosting which comes with unlimited bandwidth and disk space which is a great choice for anyone looking to host a free website.  All the plans they have to offer includes Unlimited Disk Space, Unlimited Bandwidth, MYSQL databases, free SSL certificate, sub-domains and much more for free!
Features
Unlimited Disk Space
Unlimited Bandwidth
400 MySQL Databases
PHP 5.4, 5.5, 5.6, 7.4
MySQL 5.6
Full .htaccess support
Free Subdomain Names
Free SSL on your own domains
Free DNS Service
Byet host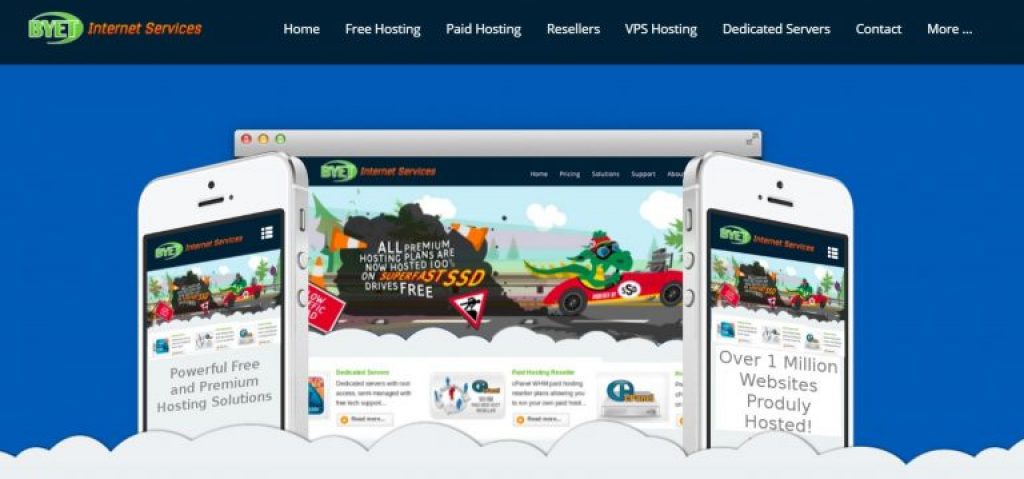 Byet Host offers a good quality free WordPress hosting service which includes lots of great features to help you build a website for your business.  The Byet host free plan comes with 5GB Disk Space,
FTP account and File Manager, Control Panel, MySQL databases & PHP Support plus much more which is pretty good considering the fact that this is a free service.
Features
5GB Disk Space
FTP account and File Manager
Control Panel
MySQL databases & PHP Support
Free technical support
Unlimited Addon domain, Parked Domains, Sub-Domains
Free Community Access (Forums)
Clustered Servers
No advertisements
https://byet.host/free-hosting
Cloud Access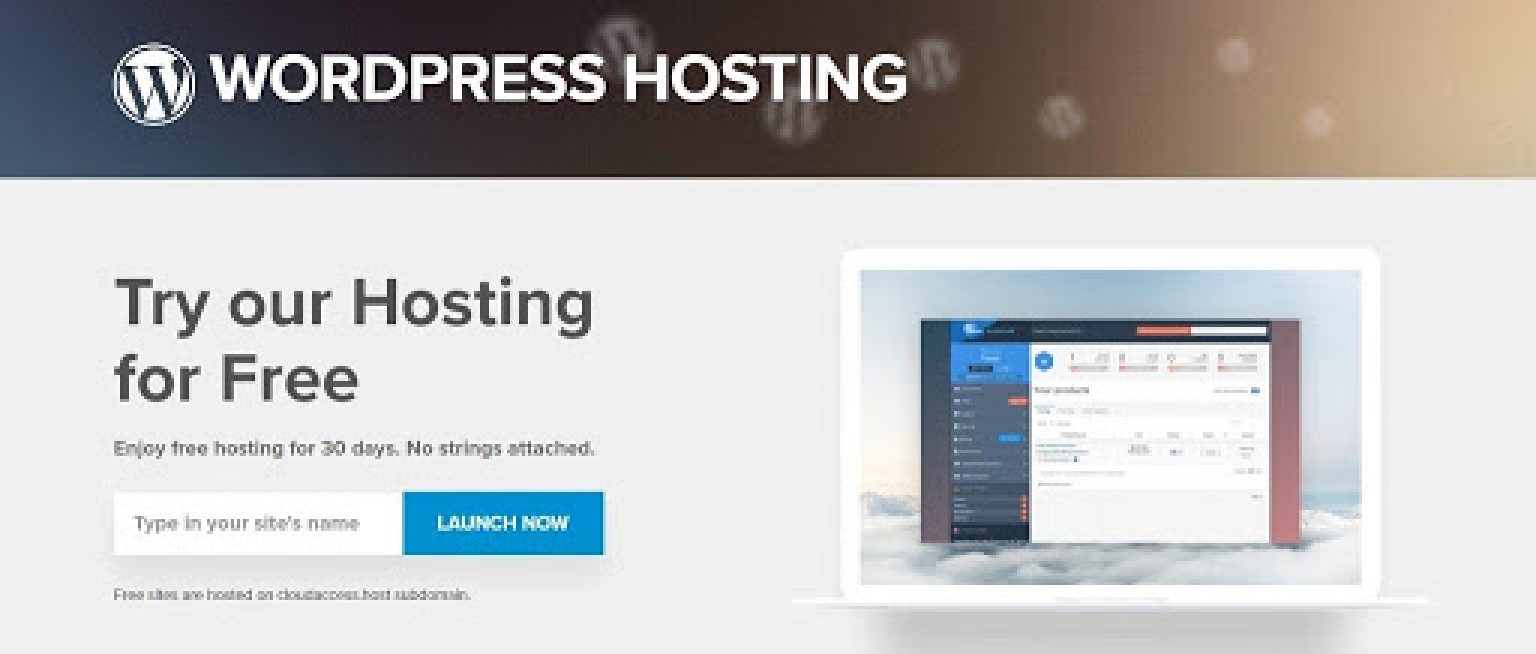 Cloud Access offer professional WordPress free website hosting for websites which is great for anyone just starting out who wants to host a website for 100% free with no strings attached. The Cloud Access service is also fully compatible with the latest version of WordPress which makes it the perfect choice to get you started. If you like what cloud access has to offer you can easily upgrade to the premium service that offers more features and functionality.
Features
500MB Disk Space
1 CPU Core
1 GB RAM
Free Subdomain
The latest version of PHP
MYSQL database
FTP access
https://www.cloudaccess.net/wordpress/free-hosting.html
Free hostia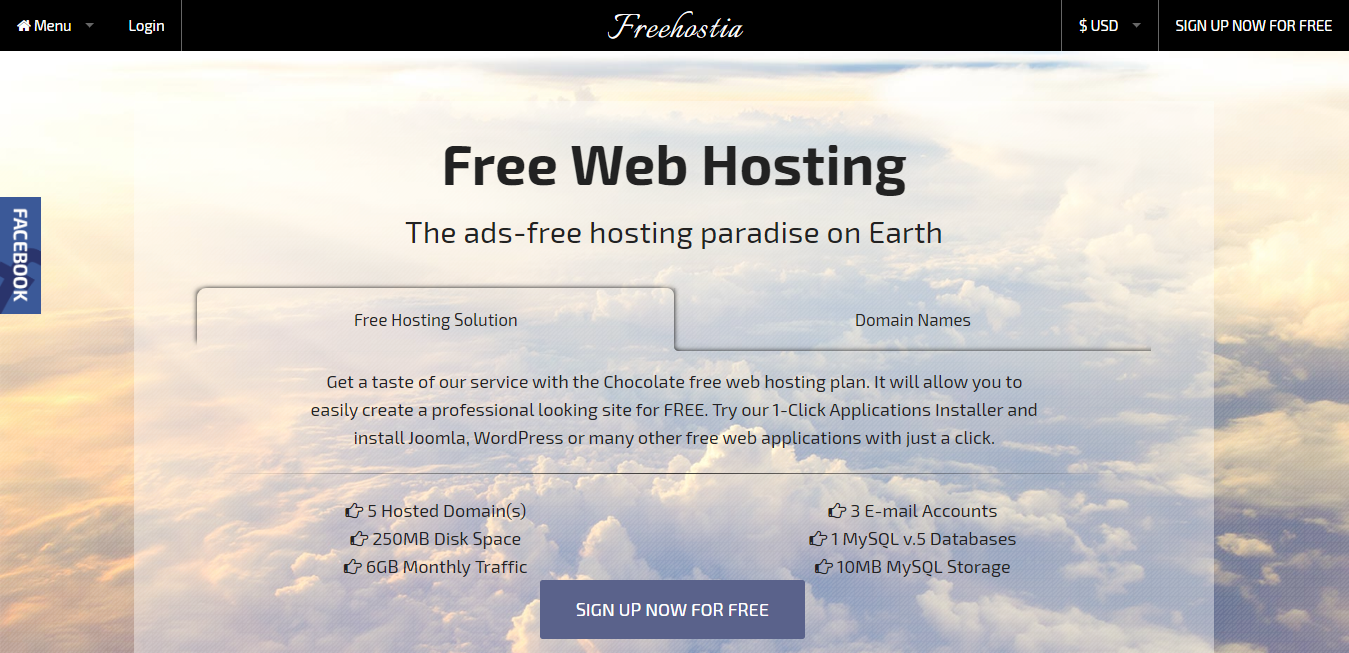 Free Hostisa offers free WordPress website hosting which is a good choice for anyone who wants to host and build a website for free. All the plans this company has to offer includes 250MB Disk Space, 6GB Monthly Traffic, 3 E-mail Accounts, MYSQL database, latest version of PHP, one click WordPress installer.
Features
5 Hosted Domain(s)
250MB Disk Space
6GB Monthly Traffic
3 E-mail Accounts
1 MySQL v.5 Databases
10MB MySQL Storage
The latest version of PHP
FTP support
Free technical support
One-click application installer
AccuWeb Hosting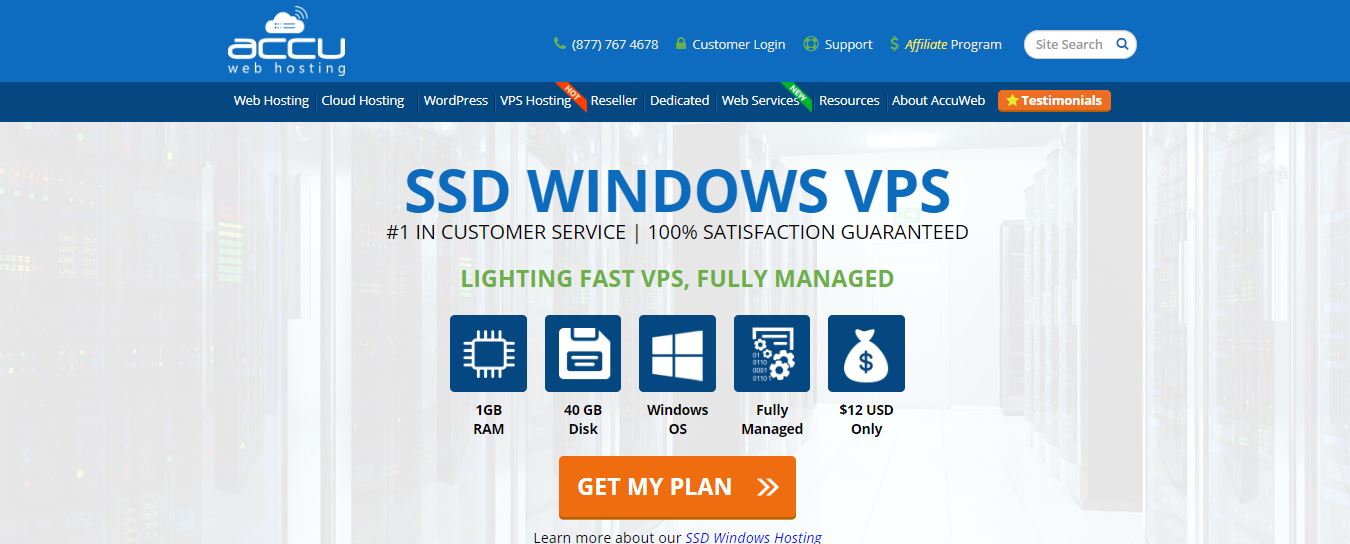 AccuWeb offers a good quality free hosting for WordPress which includes all the features and functionality you need to host a blog or business website.
Features
Pure SSD Drives
Custom domain names
cPanel control panel, PHP 7 and HTTP/2 support
Multi-Layer DDoS Protection
Highly Secured & WP Optimized
complementary backup of your website
Support for Redis
https://www.accuwebhosting.com/web-hosting/free-wordpress-hosting
WordPress.com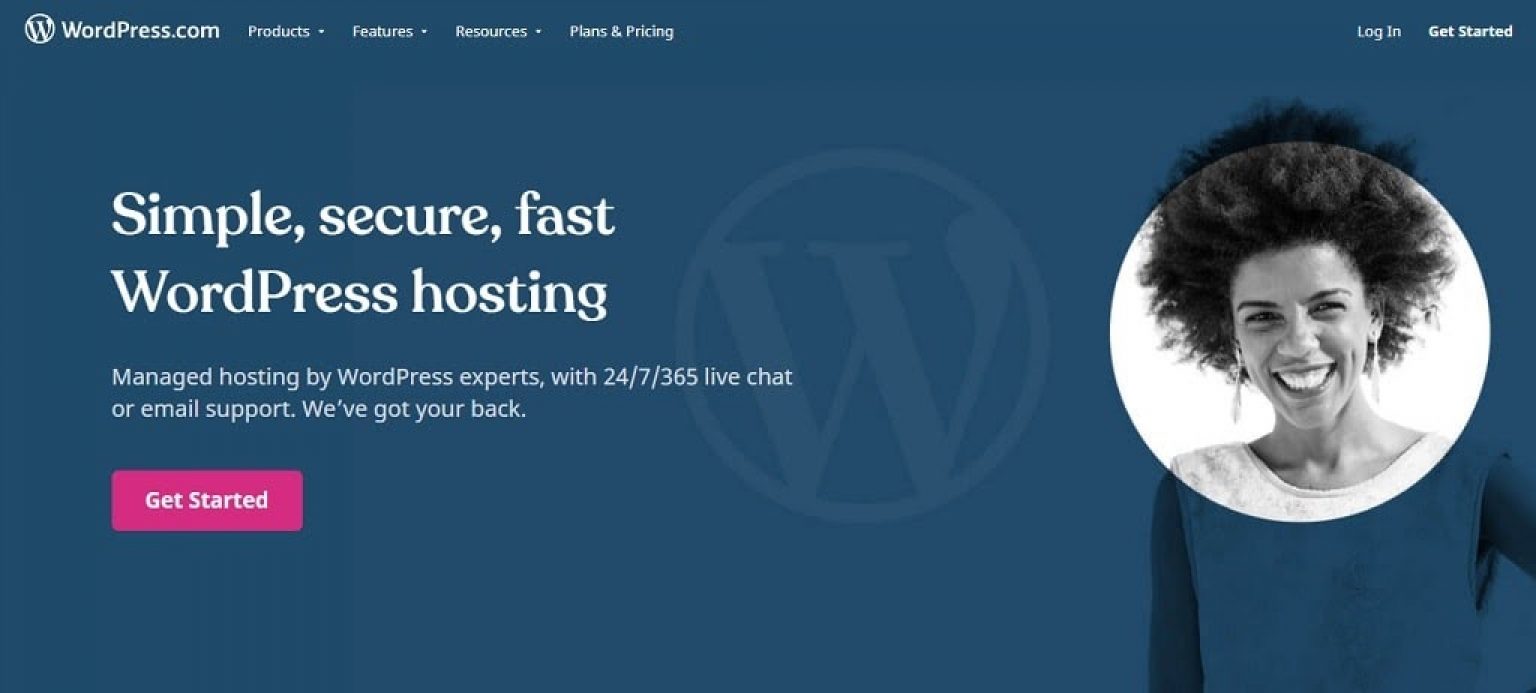 WordPress.com is the commercial arm of WordPress.org which is the open-source, community website for the popular content management system. As you would expect the free hosting service they offer includes all the features you need to create a website.
Features
Award Space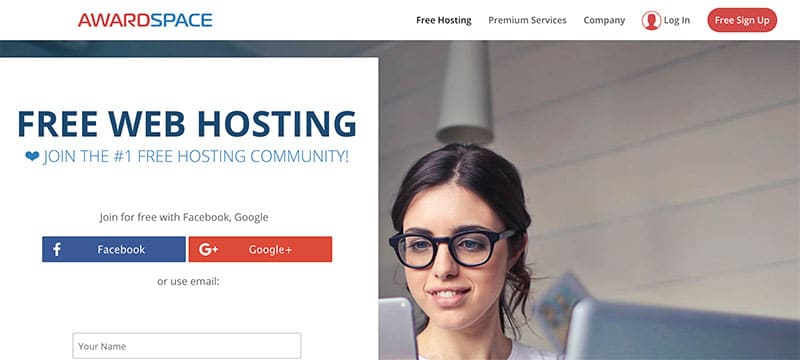 AwardSpace offers a free WordPress hosting for people who want to create a website online. The service they offer comes with lots of cool features including a free domain, 100 MB of SSD disk space, 5 GB of super-fast bandwidth, 1 email account plus the package they offer provides you with access to 300 amazing scripts including Joomla, WordPress, PHPBB and many more open-source scripts which you can easily install via your website with a simple one click. You can also host up to 4 websites using this plan which gives you more flexibility to create new websites. If you're worried about ads been placed on your website, don't! as the platform is 100% ad-free. To find out more about awardspace.com has to offer to visit their website today to build your website.
Features
1000 MB Disk space
5 GB bandwidth
Bandwidth tracker
24/7 customer support
One-click script Installer
1 free email account
The free domain name and 3 free subdomains
Full MySQL database support and PHPmyAdmin
x10 Hosting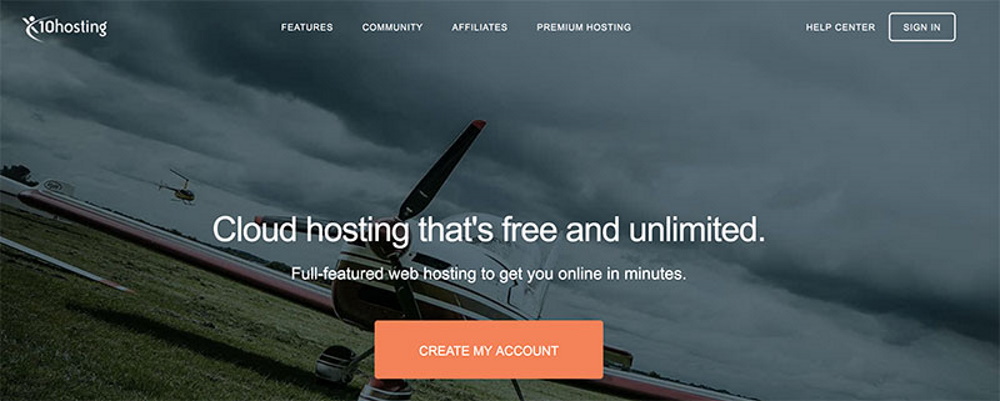 If you're looking for a cloud provider that has over 10 years in the business and good track record good services then it's worth taking a look at this company. The plans they offer comes with unlimited disk space and unlimited bandwidth plus a feature-rich website builder and a choose of over 300 one-click installs. The platform also supports the latest versions of PHP and MYSQL so you can easily run WordPress or another content management script for your website. They even host your data on super-fast SSD devices to ensure your websites load super fast. If you're looking for cheap hosting which is 100% free that comes with some great built-in features that will allow you to create a website then take a look at what this provider that to offer
Features
Unlimited Disk space
Unlimited bandwidth
Forum-based support
One-click WordPress Installer
No free email account
cPanel X3
MySQL database management tools